What a whirlwind week (and some!) it has been!  Last week, April 20th - April 28th, was the Poodle Club of America National Specialty show (PCA).  PCA has been held in Salisbury, Maryland for many years but this year was the first (of many to come) years that it was held at Purina Farms here in St. Louis, MO.  Thursday - Sunday included field/hunt events as well as tracking.  Monday was a day of agility and a grooming competition, Tuesday was obedience, rally, performance parade and performance sweepstakes, Wednesday was dogs (conformation), Thursday was bitches (conformation) and Friday was Best of Variety/Best in Show. 
Charlotte, Ch. Apparition Deagra Dream Weaver RN, spent the week with us and earned her first Beginner Novice obedience leg on Tuesday.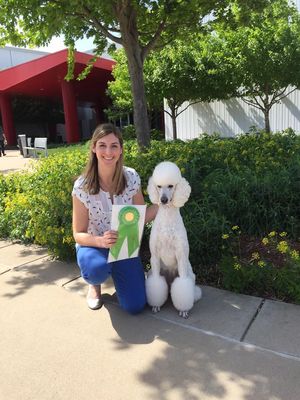 Millie, Peckerwood's Thoroughly Modern Millie CD BN RA CGC TKN, earned her final leg of her Rally Advanced title with a score of 96 to complete her title!  Love my Millie girl.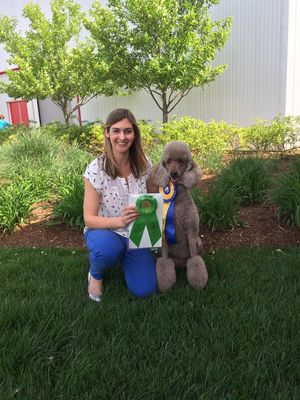 Marcus, Ch. Apparition Deagra Penumbra BN RN CGC, competed in the inaugural performance sweepstakes and in the parade of the champions!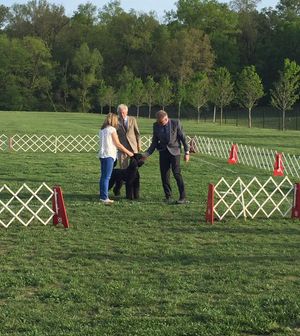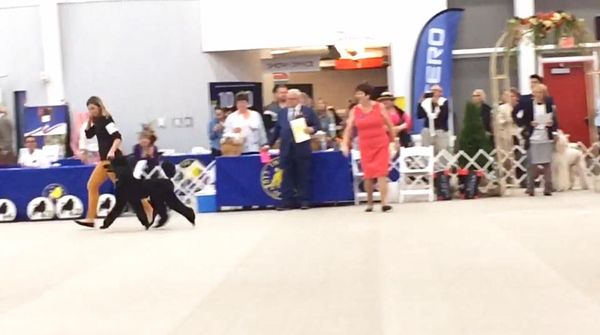 And.....Our Lulabelle, FINALLY came in season after nearly 14 months of waiting, and was ready to be bred right in the middle of the PCA rush.  We did manage to get her bred early in the week of PCA and we are now crossing our fingers and toes that she is indeed pregnant!  If she is, she should be approximately 11 days pregnant right now, with puppies due June 22nd. Stay tuned for an update after ultrasound confirmation, which is scheduled for May 19th.