Last weekend was an exciting one for our girls!  First, our Charlotte (aka LALA) finished her Rally Novice title on Friday.  Mary and Lala did a fabulous job earning a score of 96 and a pretty rosette to top it off!  Yay Mary and Lala!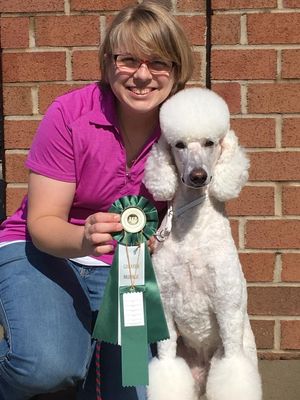 On Saturday and Sunday, Millie earned her first two qualifying legs in Rally Advanced.  She did excellent on Saturday earning a score of 96 - impressive since we haven't really trained in a couple of years, when she earned her obedience CD title.  On Sunday, my nerves got the best of me and we had some handler error issues (me ending up at the wrong sign a few times....) and Millie was tempted by the food bowls on the offset figure 8 - but she still earned a leg and a placement!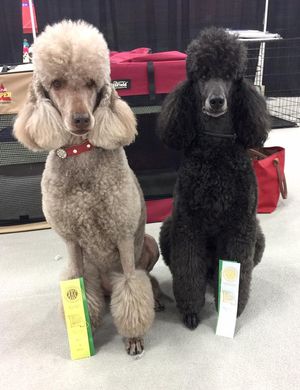 And - last but certainly not least - Lulabelle finished her Beginner Novice obedience title on Saturday and earned her first qualifying leg toward her Novice (CD) title on Sunday.  It was a fabulous weekend all around!  And - the best news - is that finally it appears that Lulabelle has come in season!  She has a slow biological clock and is one of those girls who only cycles once a year.  So - stay tuned for updates on the planned breeding between her and Winston this month!